S & S PHOTOGRAPHY
(Formerly Stamm Photography)
Angeles City, Philippines
Our Gallery
Landscapes


Portrait


Wedding


Real Estate


Event


Golf Courses

COMPANY DESCRIPTION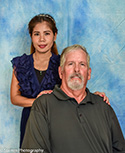 If you want fine photography/videography at very reasonable pricing and with fast turnaround, contact us, or visit our website. Our photographer has over 49 years of experience in general photography with 10 years of experience in real estate photography. At S & S Photography, our main goal is to deliver excellent photography or events each time we book a shoot. S & S Photography offers Portrait Photography, Wedding Photography, Event Photography and Real Estate Photography. We are the area's industry leader in providing State-Of-The-Art Photography, Event Planning, and & Photo Editing to the Angeles City, Philippines Metropolitan Area. Our company consists of a Master Photographer, with Assistant Photographers, Videographers, Photo Editors, Event Planners, and Make Up Artists. Together we use cutting edge technology to produce the highest caliber customer service, along with razor sharp creative images you desire. For more information or to set up your personal presentation, call us in the Angeles City area at +63 999 670 4382 or email us at vernon.g.stamm@stammphotography.net. Don't delay! If you want excellence in Photography, Photo Editing, and Event Planning, call us at(+63) 999 670 4382 or email us at vernon.g.stamm@stammphotography.net
PUBLICATIONS & BLOG
I have had my photographs published in several magazines and newspapers including V-Twin Magazine, Houston Chonicle, Los Angeles Times, Womens Magazine, Chicago Tribune, and The Daily Telegraph. I am also selling Stock Photography on Dreamstime.com
For more about me, and articles I've written, visit one of my sites below.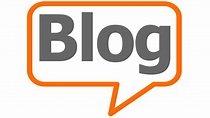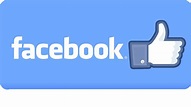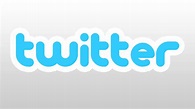 Company News
15 September 1969
S & S Photography (formerly Stamm Photography),began in business when I was only 16 years old while I was in High School. Shortly after the school year began, I started taking portraits of students in my school as well as some of the families. I continued the business as a full and part time venture since its inception.
11 May 2009
I published my first photo book titled Dateline Zamboanga, for the tourism bureau of Zamboanga City, Philippines. I continued to shoot more on a part time basis but concentrated on tourism for cities and commercial industries until October of 2011 when I moved back the States.
01 November 2011
Stamm Photography became a vialble residential and commercial real estate photography company and began shooting approximately 15 to 20 properties per week. Earlier this year, I was approached by one of my shooters asking to buy the business if I should retire. I accepted this offer and retired from shooting in the USA and 01 June 2017, am rebuilding this business in Angeles City, Philippines, with the help of my wife, Marnely.